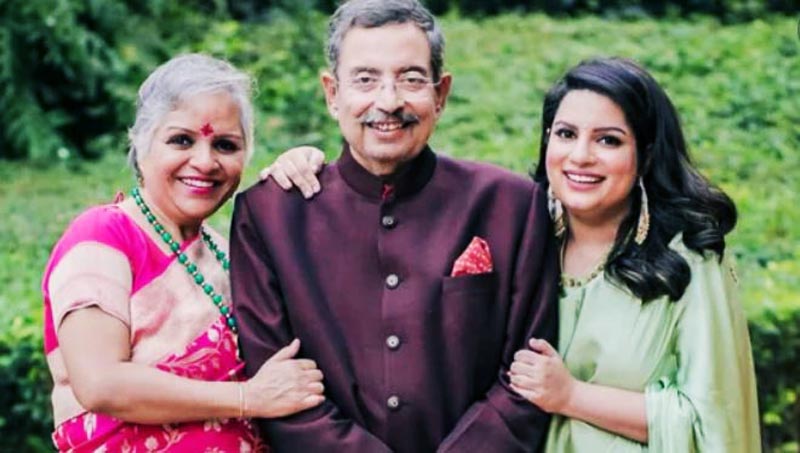 Radiologist Chinna Dua dies due to COVID-19
Actor-comedian Mallika Dua's mother and senior journalist Vinod Dua's wife, Dr Chinna Dua, passed away due to COVID-19 complications. She was infected with the Coronavirus for a long time and undergoing treatment in private hospital Gurgaon. 56-year-old Chinna Dua was originally named Padmavati Dua and was a doctor, singer and social media influencer.
Vinod Dua confirmed the demise news through his social media handle that read, "Chinna no more." Soon after the news, her family and close friends are paying tribute to her on social media.
Chinna Dua's last post was on 22 May in which she wrote, "Good day. Hope you all are fine. At this stage we would all love miracles… Shraddha and saburi i.e. faith and patience is the only way to tide over. So stability and status quo are to be thankful for which is how it is right now. There are samples taken in the middle of the night. Sleep is disturbed for medicines, sponging, meals and what nots leaving one exhausted at times… Please continue with your prayers."
View this post on Instagram
Recently, Mallika, who acted in Abir Sengupta's comedy film Indoo Ki Jawani starring Kiara Advani, also became COVID-19 positive. She gave this information through a story on Instagram and also informed about her mother's health. Mallika requested everyone to pray for her mother's quick recovery and good health.
View this post on Instagram
On the other hand, Vinod Dua was also tested positive for Coronavirus and admitted to the same hospital. Later, he was discharged after his report came negative.