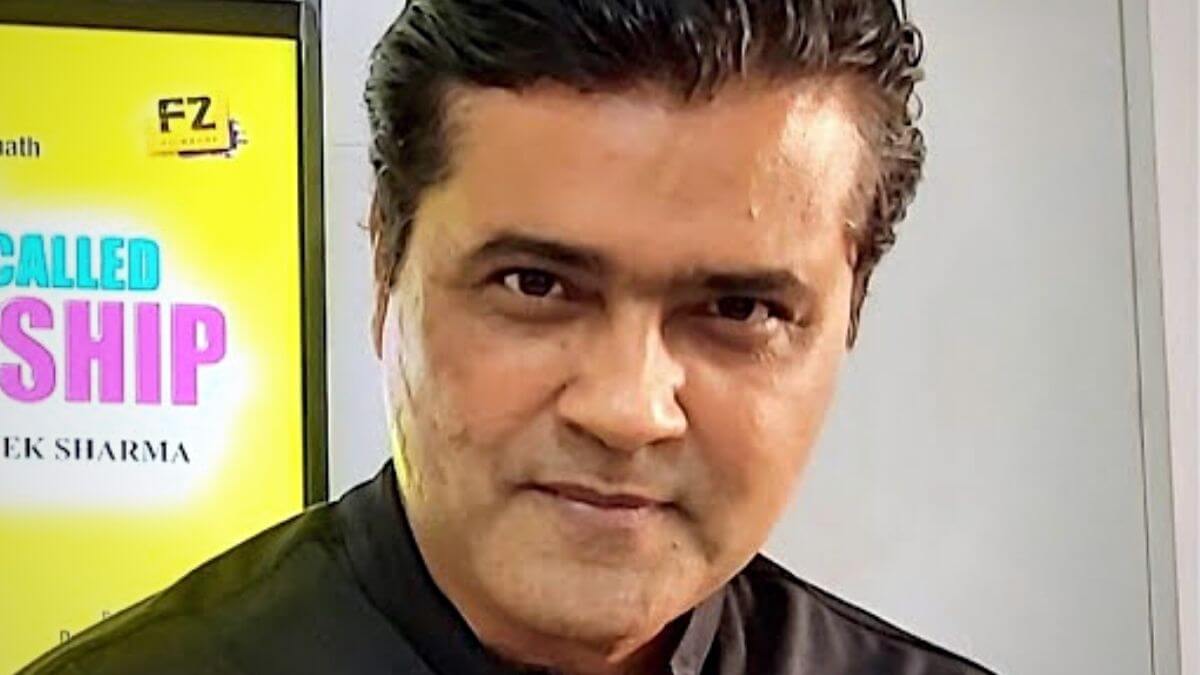 Bhoothnath director Vivek Sharma has a message for you
Are you 20-30 something and 'retired'? If yes, Bhoothnath director Vivek Sharma has a message for you?
In the 45th episode of conversation with Vivek Sharma, he said about his observation on the attitude of Indians towards their work. According to his description, the people of India are retired in a very young age. The Indians start living a life at tedious life at the very young age. For some getting up to work is a struggle, they don't get motivated on their own to go and work, they are waiting for someone to push them.
Vivek Sharma mentions, the population who hold this kind of attitude towards their life and goals are less in the age of above 60, the majority is in the age of 20-30. Now-a-days when youngster goes to play for an hour or two in the morning, their frame of mind have developed in such a way that they would prefer to sleep who day, because they feel they have worked hard for 2 hours. "How is this the way to lead a life?" giving an example of the Hollywood's biggest star Clint Eastwood learned western music at the age of 80, in the span of 80-84 years of his life, he made a lot of outstanding movies. 'Million Dollar Baby' which was an Oscar winning film was also his creation.
In a humorous way but throwing sarcasm in the episode, Vivek Sharma added how people in our country starts watching AASTHA CHANNEL even before they turn 60. When the host asks some people that do they drive their cars? The people has to say that before they could but not now because all they have turned is lazy. These days people want someone else to work on their behalf and they work less on their body. The people are wasting their life, neither living nor dying just stuck in between and staying lost inside.
These humans deserves the title as 'Retired Young.' Some people tend to lose their way without finding their purpose of life, the host gives example of how his assistant used to play Pub-G, the time he didn't give attention to how she is working. The motivation of her life was at zero level.
When Vivek Sharma was at the age of 22-23, He earned a name for himself on the big screens, at the young age, he had achieved a lot of things. Now when Vivek Sharma meets people and with curiosity asks about the dreams of people, the passionate side of him wakes up and he feels he has a lot more to achieve. There is a lot to travel, lot of languages and lot of things to work on for him.
Describing how the people in the age of 20-30 feel retired and does nothing but throws drama for not working, they feel they are working hard but are actually not. Even when they have everything in their life, they have no determination to live their life passionately.
At the age of 26-28 as well, people are staying on their parent's money without guilt. Vivek Sharma came to Mumbai with 250 rupees in his pocket and he didn't ask for a single penny from his house. He chose to struggle on his own, as he decided to live a life like that by his choice.
Just like every struggler who comes to Mumbai, Vivek in his novice days spent his days and nights at railways and dividers and juggled in between. But he had the burning desire inside him to achieve what he wanted from life, that is what kept him moving.
He explains how the young people who have lost motivation to wake up, to losing weight, to how to live practically and how to give back to parents and take care of the elders, then there is something absolutely wrong with their generation. Some people give a reason that their brains work at night, but in real their brain is at no working stage. If they really wanted their mind to work, they would perfectly know how to design their day. If they look back, they would know they haven't utilised even 2 hours of their life perfectly.
Retirement would should get retired from their life and they should live each day with passion, dedication and determination. Everyday should be lived with being innovative and people should take each day as a gift and work on achieving their dreams. There should be an addition to the bucket list and even ticking off that list is a must.
The host makes the conversation more interesting by sharing an incident of his life, On his first visit to Switzerland, explains how did glimpse of swiss alps at the swiss village made him feel. How he explained how starring at the golden view of the swiss alps to Yash Johar. Wherein Yash Johar explained him mentioning "Tiger, live in the moment, this days are not going to come back." Also he narrated a similar kind of experience from his New Zealand trip.
Vivek Sharma mentions how he is not satisfied with his life and has a lot to do. He explains how the people should live life and how they should live life and not take it for granted. Each and every individual should enjoy the process of living the life.
He gives an example of how there is a difference when one makes chutney from their hand and when it is made by the usage of mixer. Even when Vivek Sharma have turned into a huge Bollywood director he takes lesson and find his learnings in everything he does, from making tea to making movies.
Vivek Sharma asks people to discover their own self and their success. He explains how time is precious and none is to be wasted. Try your best , every shot can be a hit six. There is a lot to learn for each and every individual for their soul has entered the earth in a life of human form to live at fullest!
Disclaimer: This story has been sourced from a third party. We accept no responsibility or liability in any way for the content of this article.