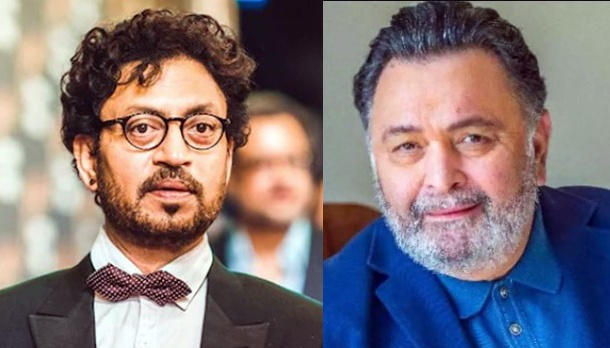 Twin tragedies hit Bollywood, Rishi Kapoor dead just a day after Irrfan Khan; funeral soon
Bollywood was just recovering from the sad news of the demise of Irrfan Khan when another tornado has hit it hard today. Early morning, news about the demise of veteran actor Rishi Kapoor has shocked the nation.
The news of Rishi Kapoor's demise was broken by his long-time colleague Amitabh Bachchan on Twitter.  "Rishi Kapoor… gone… passed away. I am destroyed !" (https://twitter.com/SrBachchan/status/1255709029336322048) wrote the megastar, himself shaken by the news. Strangely, Bachchan deleted the tweet a couple of minutes later.
Just a day before, Rishi's elder brother Randhir Kapoor had informed that the actor was taken to H.N. Reliance Hospital in Mumbai, as he was facing difficulties in breathing. "He is in the hospital. He is suffering from cancer and he has some breathing problem, so he has been admitted to the hospital. He is stable now," Randhir had said then.
Rishi Kapoor had earlier gone to the New York City for treatment in 2018, after being diagnosed with cancer. Post the successful treatment, Rishi Kapoor had returned back to India.