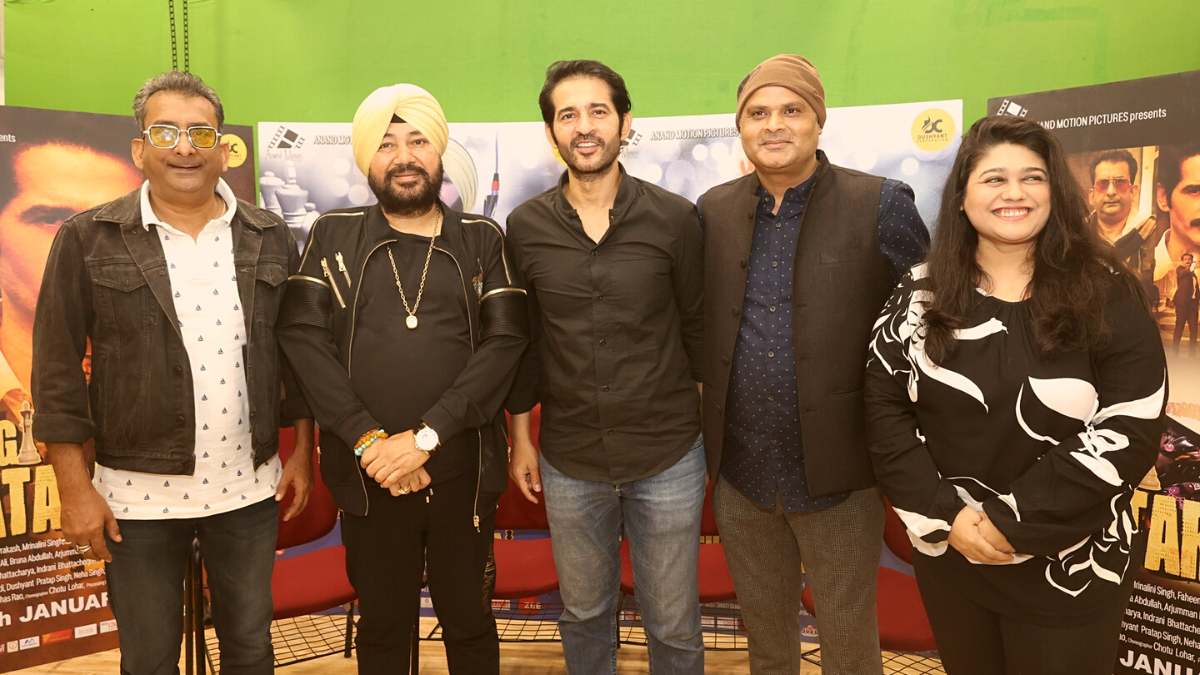 Zee Music launches Daler Mehndi's new song Gadbad Gadbad from Zindagi Shatranj Hai
Once again India's first Punjabi pop king Daler Mehndi is back with a bang with his groovy song 'Gadbad Gadbad' for his fans and everyone. This latest song from Director Dushyant Pratap Singh's upcoming film Zindagi Shatranj Hai was released on Zee Music.
Apart from audio, Daler Mehndi will also be seen in this music video After a long span of time in the film Zindagi Shatranj Hai song 'Gadbad Gadbad' music video. Recently in a Press Conference which was organised in Mumbai for the promotion of his upcoming and much-awaited song. While speaking to the media he told the audience that Dushyant ji talked to him about this song. He liked the concept very much because it will be seen by the audience along with the story of the film. And Apart from this, he said that this song has been shot in a very stylistic way.
It's not that I don't want to do private singles or film videos but I don't want to make a song with my money and spend it on social media for millions of views and then get fame. Today many people are doing this, they release video songs and then promote them on YouTube and Instagram and some become super stars from this. Music lovers of this country as well as the whole world have given me so much love, my songs have been liked and appreciated everywhere. I want to take this tradition forward.
The Director of this film 'Zindagi Shatranj hai' Dushyant Pratap Singh said that "This movie is a modern edge, thrilling and suspenseful film. From the very first scene to till the end, the audience will be glued to their seat. Along with Hiten Tejwani, all the other actors in this film have performed very well. Also, the music of the film is Spectacular too.
This movie is produced by Anand Prakash, Mrinalini Singh, and Faheem Qureshi and directed by Dushyant Pratap Singh under the banner of Anand Motion Pictures. The film stars Hiten Tejwani, Bruna Abdullah, Shahwar Ali, Pankaj Berry and Hemant Pandey in lead roles. Also, singers like Daler Mehndi and Arjuman Mughal will also be seen in guest appearances in this film. The film will be released in cinema halls across the country on 20 January.