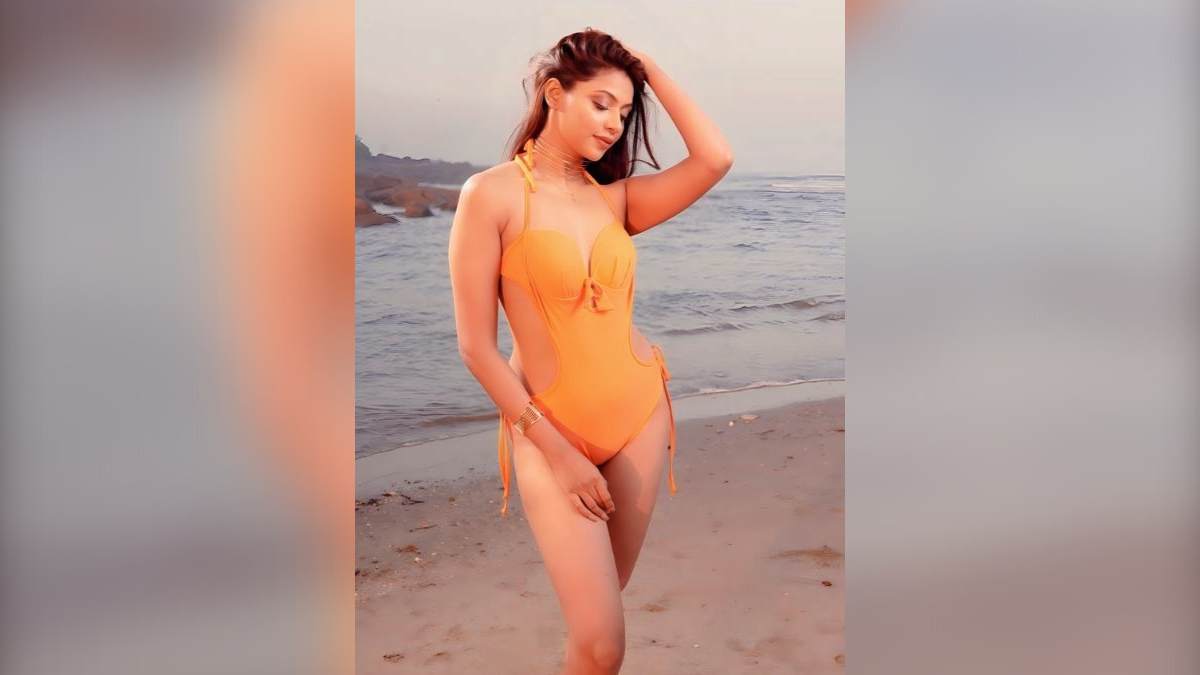 Mumbai (Maharashtra) [India]: Pathaan, starring Deepika Padukone, has sparked a major controversy ever since the release of its first song Besharam Rang. Several political individuals have opposed Deepika Padukone's "saffron" bikini. Actress Nikkita Ghag has come out in support of Deepika. According to her, "what women wear is their choice. In a song or movie, costumes are selected as per what looks good in a situation; giving it a religious angle shows the ill intention of those who speak, and it's clear that they just want to create division based on religion. They are acting as if no male-female wears innerwear of any colour that is associated with the different regions."
According to Nikkita, "Color has no religion. Sure it has significance in every religion, albeit it depends on where and when it has been used and applied. For example, in Hinduism, Orange signifies sacrifice. It's a sacred and auspicious colour. However, if you want to look for other major uses of the colour, then it has also been used as the Symbol of Swaraj flying over Raigad. There it signifies something else, but that does not mean using it in a bikini or as a tablecloth in someone's home it does not mean the significance of the colour has been demeaned. You can't ask people to undress just because they are wearing a particular colour."
"Also, for example, Red signifies danger. In Hinduism, the colour has major significance, like the bindi or sindoor but has ceremonial uses, like the Red Carpet. Someone might take objection to using red on a carpet to walk all over it, and it might hurt religious sentiment. Are we going to adhere to every whim and fancy of a section of people and change or adapt just for their sake? Respecting the colour, in particular, makes sense only when it is used in conjunction with religious or other symbols. Not in itself. "
She adds, "In Hinduism, we believe in Vasudeva Kutumbakam. The whole world is one family. So who uses what colour for what reason? If we decide to move forward from Religion, colour or caste-based disagreements and just accept the basic concept of Humanity, then things would probably change for the better. And instead of focusing on Deepika's bikini, let's all direct focus on working on managing major issues like Hunger, Rape and many more important issues."
On a creative note, Nikkita looked nothing less than a seductress in the orange bikini. She is seen on a beach amidst sand flaunting the ensemble and posing for cameras. Here's a glimpse of her video:
View this post on Instagram
Nikkita Ghag is an actress and animal activist who founded Dawa to raise her voice against animal cruelty and inspire women. She was recently honoured with the Pride of India award at the International Film Festival Organization of India's award ceremony in Mumbai, and she has also received the Dadasaheb Phalke Award for this noble cause.
Furthermore, on Diwali, Raj Jagatsinh of Youth The Nation Foundation in Rajkot, Gujarat, started a unique initiative of distributing sweets to slum children, of which Nikkita was also a part, and Nikkita received an award for this noble work. (NF-PNN)
If you have any objection, queries or clarification regarding this press release content, please notify us at pr.error.rectification[at]gmail.com. We will respond and rectify the situation within 24 to 48 hours.