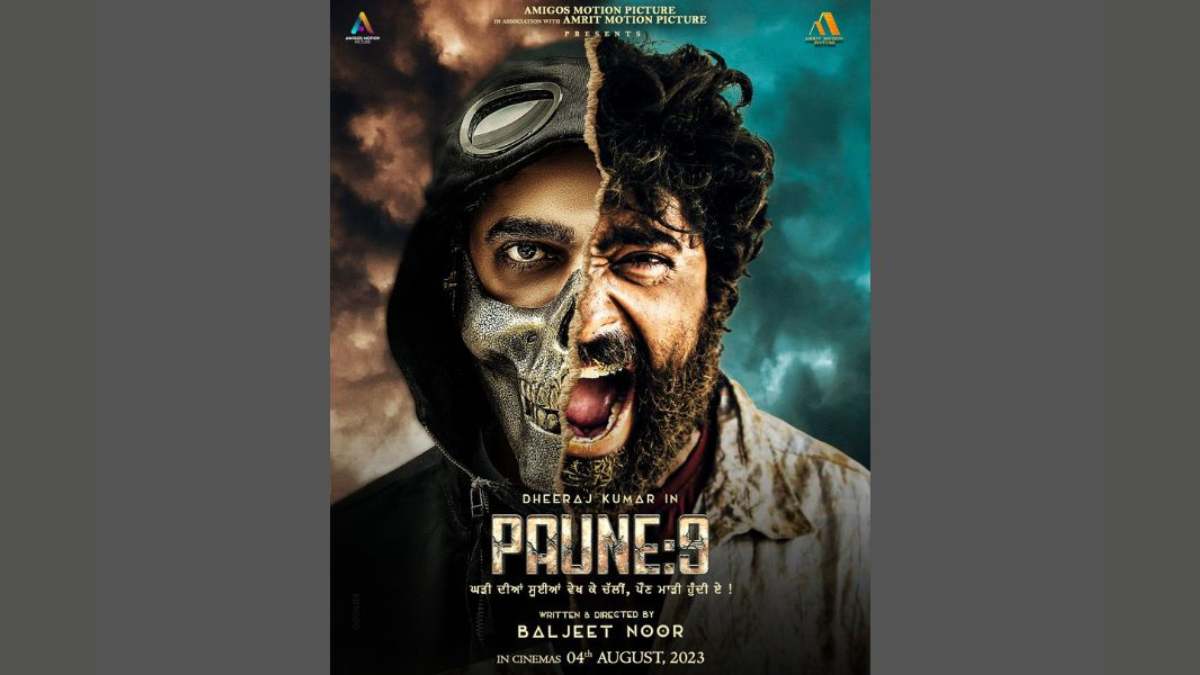 New Delhi (India): Amigos Motion Picture has just released the poster for its upcoming movie, Paune 9. It is a psychological suspense and thriller picture, a romantic story that turns into a tale of obsession and horror. The poster itself is intriguing, hinting at something suspenseful.
The movie has been written and directed by Baljeet Noor with Assistant writers Manmeet and Avtar Bal, produced by Kuldeep Dhaliwal, Gurdeep Dhaliwal, and Gurjit Dhaliwal, and co-produced by Amrit Motion Picture (Jaggi Bhangu). The cast includes some well-known names such as Dheeraj Kumar, Nitu Pandheer, Pali Sandhu, Pardeep Cheema, Gurjit Singh, Vikas Mehta, Parveen Bani, Neha Pawar, Pooja Brrambat, Jeet Bhangu, Gurnavdeep Singh, Jaggi Bhangu, Rimple Dhindsa, Malkiat Malanga, Veer Samra, Rajinder Rozi, Surinder Arora, Sabbi Sandhu, and Vishvahs Sidhu. The movie also features guest appearances by Ashish Duggal and Raj Jodhan.
The director and the cast have kept the plot under wraps, but the poster gives us a glimpse into what we can expect. From the looks of it, the movie seems to be a twisted love story that spirals into something darker and more sinister. The poster has a haunting quality, and we can't help but be intrigued by what the movie holds.
It is not the first project for Amigos Motion Picture, and they have previously worked on Takhatgarh, a web series that explores the power struggle and what it makes people do. The series delves into how different people navigate the maze of greed and power.
Overall, Paune 9 promises a thrilling ride with an all-star cast and a talented director at the helm. Creative Benchers / Punjabi Front have handled the PR, digital management, and promotion for Paune 9. We can't wait to see what Amigos Motion Picture has in store for its audience.
For more details, visit https://www.amigosmotionpicture.com/
(NF/PNN)
If you have any objection, queries or clarification regarding this press release content, please notify us at pr.error.rectification[at]gmail.com. We will respond and rectify the situation within 24 to 48 hours.