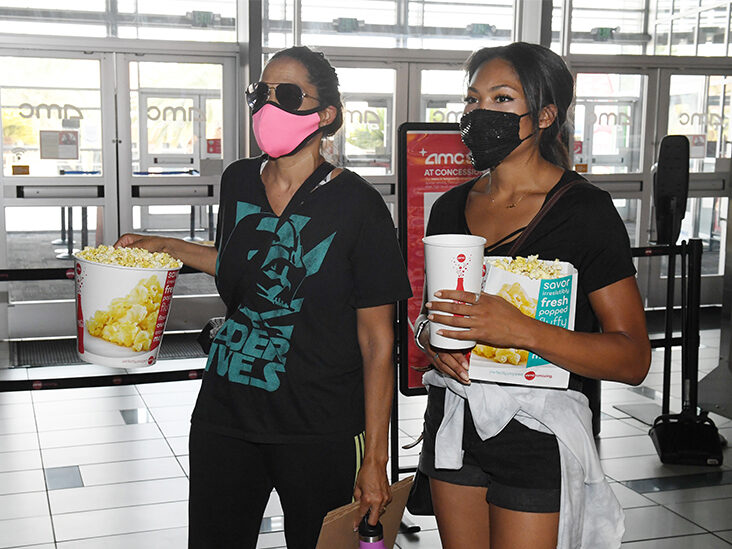 Masks in US theatres not mandatory if people are fully vaccinated
The global pandemic situation has demanded parameters for our safety like social distancing, sanitizing and wearing masks. As the situation is settling in the United States after the vaccine intake, the theatres have launched a new protocol.
Movie theatres like AMC entertainment, Cinemark and Regal Cinemas updated their website with a new policy being that moviegoers who are fully vaccinated can remove masks. This guideline has been updated on the website of the three main movie theatre chains of the USA on Friday.
Referring to the USA's CDC and prevention, AMC's website said, "In accordance with CDC guidelines, masks are not required for guests who are fully vaccinated."
They mentioned the guests of the movie theatres would be given the liberty to remove the mask when they are enjoying their food or drinks, other than that they would compulsorily have to wear the mask. Cinemark and Regal Cinemas also updated similar kinds of protocol on their website.
Movies going in the United States are at a boost after the prolonged lockdown. There was a lack of film releases because of the global pandemic.
"Big screen is back" campaign was launched by the theatre chains. Announcing blockbuster releases like the new Fast & Furious and superhero film Black Widow.
Cruella, a prequel story about the villain in 101 Dalmatians and the thriller A Quiet Place Part II are the two major films of which Hollywood Studios are keeping a count at the box office.