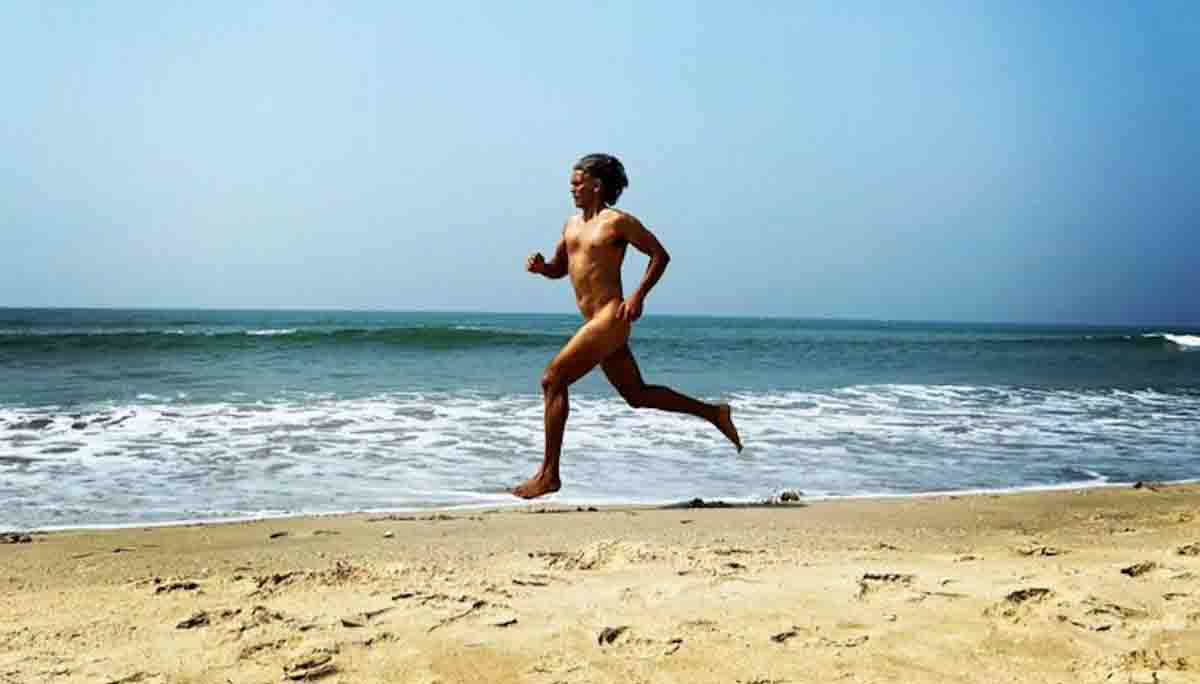 Milind Soman goes naked AGAIN
His naked ambition gets him an FIR for obscenity
Milind Soman has been recently booked by The South Goa district police over obscenity, days after the former supermodel shared his picture running naked on a beach went viral. A Goa Police spokesperson said, "An FIR under Section 294 (obscenity) of the Indian Penal Code, along with other relevant sections of the Information Technology Act, has been registered against Soman".
More precisely, this picture was shared by Milind on Twitter on the occasion of his birthday (4 November) and while sharing the picture, he wrote- "Happy birthday to me Y…55 and running! Y. @5Earthy."
Milind's wife Ankita Konwar, who clicked the birthday photo, shared what made him do this. "Milind did an impromptu run; it's always impromptu," she said. Talking about how Milind was being himself, she said, "I think the run just sends out a very positive message on body positivity and being free and happy with who you are. I adore him for always being so at peace with who he is. I think anyone who accepts themselves for who they are has this incredible light and energy around them, and people start liking their presence. Milind's always been like that. Always himself."
Initially, he was compared with actress Poonam Pandey after she got arrested for making a vulgar video. Back then netizens derided Goa Police for being sexist. However, now it seems like Goa Police have finally taken the charge of being not so sexist.
It can be noted here that in the nineties, Milind had gone naked with Madhu Sapre for an advertisement for Tuff Shoes which had caused a lot of controversy then too.