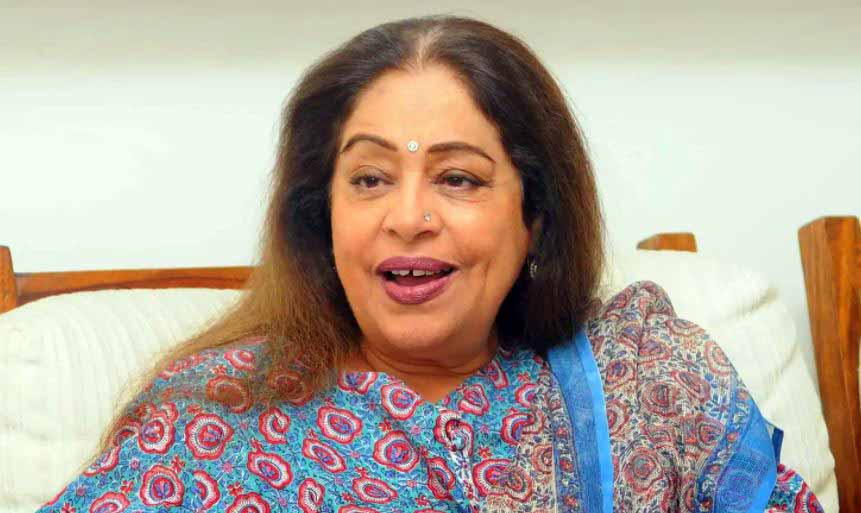 Kirron Kher expresses gratitude to fans in son Sikandar's video
In the month of April, Kher's family had shared that Kirron Kher is diagnosed with Myeloma. A cancer of plasma cells. The actress is taking treatment and is in the process of recovering.
The actress had minimised her appearance publicly after the diagnosis.
But recently, her son Sikander Kher came LIVE on Instagram to greet his fans. Then only, his mother appeared on the LIVE streaming for a few moments.
At the beginning of the Instagram LIVE session, Sikander said that he was sitting with his parents and gave a glimpse of Kirron Kher's feet.
After a certain amount of time, Kirron does a funny jig. Her face was not visible but she was seen greeting everyone and said 'hello l' as well.
Sikander thanked everyone and said that she's doing far better now. He said, "Thank you for all your love, now that you saw her feet. Thank you for constantly asking about her, she should hear this because I am not around all day when you ask, and she is here. Thank you so much, she is doing a lot better."
Later, Kirron asks Sikander to show her face in the video, even though the actress seems weak and she was wearing an arm sling but still she looked happy in the video. The actress greeted her fans with a big smile and said, "Thank you everybody for your good wishes and love, thank you very much."
View this post on Instagram

He shared the IGTV video in his official Instagram account, "KherSaab and Kirron Ma'am. This one is short and sweet .. a hello from the family with tit bits from me as well .. thank you all for the love you send my mother," he captioned the video.