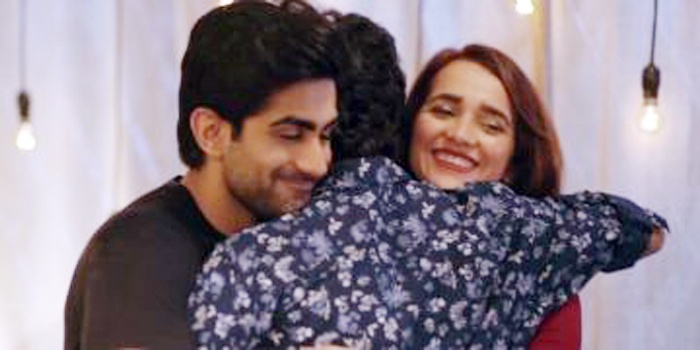 Pocket Aces launches happening web series Girlfriend Chor on MXPlay
There have been a lot of shows created on couples, and a lot of show plots created on guys being friend-zoned by the girl they love. But rarely have we seen such goody-two-shoes guys go and fight to steal the girl back.
In Pocket Aces' new series Girlfriend Chor releasing on MXPlayer, protagonist Aakash, played by the very talented Mayur More of Kota Factory fame, does exactly this – steal his crush Neha (Himani Sharma), back from the charming Vishal (Kushagre Dua). Advising on the entire stealing back plan in Aakash's dad played by veteran actor Shishir Sharma, mom (Sonali Sachdev) and friend Ritu (Diksha Juneja). This 5-episode series taking us through various plots that Aakash employs to win Neha back promises to be a fun ride.
With Girlfriend Chor, Pocket Aces also launches the Dice Creator Network, which is a network of external creators that Pocket Aces supports, markets, and develops content with. Aditi Shrivastava, co-founder of Pocket Aces adds, "We are very excited about the release of Girlfriend Chor. Couple-related content including Little Things, and our various FilterCopy videos have worked really well, which is why we were confident that this couple story with a twist will also resonate with audiences."
"MXPlayer, with its vast reach to mass audiences around the country, is the best platform to release this on. We are  also very excited to launch the Dice Creator Network as a way to support, collaborate with, and provide a platform to talented creators across the country. We look forward to bringing you many more shows under this banner," Aditi adds.
Girlfriend Chor was written and directed by Girish Jotwani. Speaking on the series, Girish said "The seed idea of this story came from a quote that I have often questioned – 'Love is like a bird, set it free.' Aakash, the protagonist believes in it but his Dad doesn't. We know how far we might go for love, but how far would our parents go for our love?"
Adds Girish, "We explored this idea further and it led to an incredible journey with some of the coolest and most wonderful actors, a talented and dedicated crew, my loving friends from FTII and the amazing folks from Pocket Aces and MX Player."
The 5 episodic slice of life series also stars Sonali Sachdev and Ashish Vidyarthi in key roles as well. The series is exclusively live now on MX Player, binge watch all episodes for free.